About
Making it Easy to Sell Hardware & Repair Accessories!
SEA-LECT Designs has taken retail packaging for paddlesport hardware and accessories to a whole new level!
What makes our packaging different?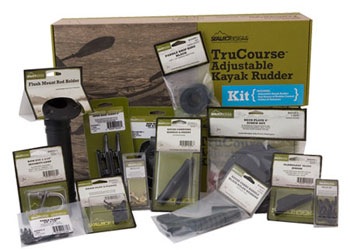 If you've been around a kayak shop before you know the story ... kayak hardware and accessories tucked away in a corner just taking up space. Thrown in buckets with no packaging or barcode, or even a great way to manage or check inventory, they always seem to get lost, and when your customers ask you if you have something in stock, you're never 100% sure. Our innovative packaging lets you bring these items out of the backroom, and onto the floor, making you money along the way!
All of our retail packed items are:
Individually packed in one of our attractive and easy to sell blister packs, clamshells and/or retail bags with header cards
Each item for retail includes its SEA-LECT Designs item number, UPC code and features a unique barcode to work with your inventory management system.
When combined with our SEA-LECT Designs Spinner Display and/or Panel Programs, you have all the tools you need to turn your problem of hardware into a profit center for your store!
To order items in retail packaging, look for the "-1" at the end. (i.e. if you want to order pad eyes in a retail set of 6, simply order K081310-1 instead of K081310).
Looking to order in bulk?
In addition to our revolutionary retail packaging, SEA-LECT Designs continues to sell product in bulk packaging as well. Great for manufacturers and larger stores who already handle their merchandising displays, we can ship you our great products in whatever quantity you need.